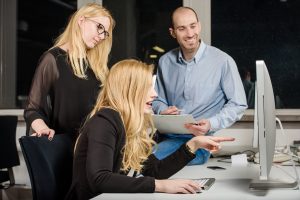 Definition of Advanced Professional visa
The enforcement has been revised Immigration Control Act from April 1, 2015, this section describes the newly established "Advance professional" status of residence (visa).
We also start introducing the Japanese version of high-quality human resources foreigner green card, which also increases the awareness of foreigners, Although it became publicly known, there are also a lot of people who have not applied for application.
What is an advanced profession?
"Advanced Professional No. 1" and "Advanced Professional No. 2" with new residence status.
Previously as part of the "specific activity" visa, there was something called "advanced human resources", it is supposed that visa has been separated / independent as "Advanced Professional No. 1" and "Advanced Professional No. 2" in the revision of the law.
In addition, foreigners who already have been certified as highly qualified persons and who have "specific activity" visas are considered to have "advanced professional career 1 visa". "Specific activity / advanced personnel" and "advanced professional position No. 1" are not used together.
"Advanced Professional No. 1" There are three types below.
Advanced professional No. 1 (a): equivalent to advanced academic field
Advanced professional No. 1 (b): corresponding to highly specialized field
Advanced professional No. 1 (c): corresponds to the advanced management field
There are seven preferential treatment for advanced professional visa.
The following seven preferential measures can be said to be the merit of acquiring an advanced professional employment visa. There is no particular change from the time of advanced alumni before the revision. Both No. 1 and No. 2 do not change this preferential treatment.
1) Allowing multiple residence activities
Normally, you can only activities that are permitted visa has been granted. However, in advanced professionals, it is possible to conduct activities that span multiple visas at the same time.
For example, a foreigner who is hired by a company and is working can also manage a venture company by making use of its knowledge and skills.
2) Longest stay period "5 years"
Five years, the longest period under the Immigration Control Act, will be given uniformly. Of course, extension of visa is possible.
3) Permanent residence requirements are relaxed.
Generally, in order to receive permanent residence permission, it is conditional that you stay in Japan for more than 10 years, but since April 26, 2017, the Japanese advanced alien human resource green card system was implemented, If you are continuing to work as an advanced professional for 3 years or 1 year, you have accepted applications for permanent residence and the requirement for residence has been relaxed considerably. (Application for permanent residence from advanced profession)
In the case of international students, the higher the degree of education, the longer the period as a student is, so the period of employment will be delayed, Admiration is great for highly educated international students.
Number of years required for permanent residence application
4) Priority examination on immigration examination is done.
Since examination at immigration will be handled with priority, the examination result will be received within approximately 10 days by applying for certificate of eligibility and within approximately 5 days by applying for change of status of residence etc. This is a big difference if you think that regular review may take from two weeks to three months.
5) Spouse's work is accepted.
If your spouse intends to conduct an activity that falls under a work visa, such as "technology / humanities knowledge / international work", you can work even if you do not meet the requirements such as educational background and work experience.
6) Parent's appointment is approved from home country.
According to the current Immigration Control Law, in principle there is no foreigner's parent's status of residence, but if it is a high-level professional parent, by satisfying certain conditions, a high-level professional foreign national or spouse's parent's visa Is accepted. As a condition, there is household annual income is 8 million yen or more, but only if, such as to take care of a child under the age of 7.
Please note that this will allow you to get two visas for your parents.
7) Entrained of domestic servants will be recognized.
By satisfying certain conditions, advanced professionals Visas for housekeeping employees (maids) by foreigners will be accepted. Here also certain conditions, For example, it is limited to cases where the household's annual income is 10 million yen or more, and the household servant's monthly salary is 200,000 yen or more.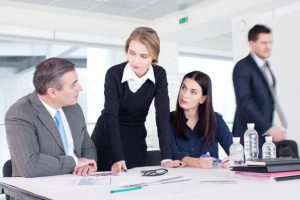 How to become an advanced professional?
In the advanced personnel point calculation table, we will check the academic qualification, work experience, annual income (which is the expected annual income after coming to Japan), age (younger one is more advantageous). If you can score more than 70 points, you will and advanced professionals. Depending on the check items, we will collect the proven documents. For example, a graduation certificate in the case of educational background, and a certificate of enrollment issued by the company in case of employment history. Please note that the advanced personnel point calculation table is divided into the above three types (ABCs). Also, if you graduate from a Japanese university or graduate from a foreign university in Japanese major, you will receive bonus points such as in the case of passing the Japanese Language Proficiency Test N1, so it will be easy to reach 70 points。
Meanwhile, from April 26, 2017, the latest point table has been updated.
Besides those from universities in Japan, if you have graduates of famous universities within 300 ranking in the world ranking or master's and doctorate in multiple fields, there are bonus points, It is also eligible for the Japanese Language Proficiency Test N2.It became easier to use for overseas talent.
Notes on advanced professional visa
Although there are many merits of advanced professional visa, there are also points to note.
When Advanced Professional No. 1 is certified, "Designation Form" containing the affiliation institution name (company name) and company location is stamped on the passport. In other words, because we are permitted to work in the affiliated institution (company), we are permitting advanced professional visa, so if you quit from your affiliated institution and change your job, you need to change your status of residence again. In the case of "technology / humanities knowledge / international work" visa, please note that there are cases where visa change is not necessary even if you change your job.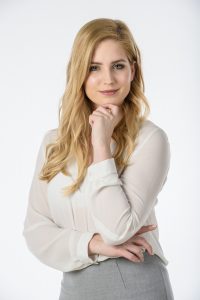 What is Advanced Professional Number 2?
If you have stayed in Japan for more than three years after having stayed in Japan with an visa for advanced professionals, you can transfer to a high-level professional job number 2 (visa change).More than 70 points are still being maintained, and it is also planned that conditions are good as well. The company's highly professional No. 2, there is no distinction of the ABCs.
The merit of advanced profession 2 is as follows.
Since the period of stay is indefinite, you can live permanently in real Japan.
The seven incentives are maintained as they are.
Activity Restrictions is "almost" no.
As long as you are continuing activities as highly qualified professionals, you can activate your primary work visa without getting permission for activities outside your status of qualification. For example, you can work as a doctor (medical), become a singer (box office), become a cook (skill), but you say that simple labor is not allowed.
However, as a difference from "permanent residence", if you do not do activities (original activities) of advanced profession for more than 6 months, it is subject to cancellation of visa. If you change your job, you need to be careful when unemployment occurs.
Advance human resources step by foreigners is?
With this amendment of the law, you will have the following steps for alumni with advanced talent.
Advanced professional No. 1
→ (at the time of visa expiration) Simple renewal (extension) of advanced profession No. 1
→ (1 year elapsed) Permanent residence application (in case of 80 points or more in point calculation table)
→ (3 years passed) Change to high professional job number 2. Enjoy the preferential treatment, such as a parent entrained. Or, apply for permanent residence (in the case of less than 80 points in the point calculation table).
Of these, which route to choose is left to the choice of the person himself / herself.
First of all, it is advantageous to change to Advanced Professional No. 2 in 3 years after coming to Japan (or after being qualified for Advanced Human Resources) that the period of stay will be indefinite. However, since you can also select "permanent residence", whether to choose which one, for example, It will depend on whether you enjoy the benefits of parenting a child.